August 17, 2016
The Mobile Movement: SEO for Mobile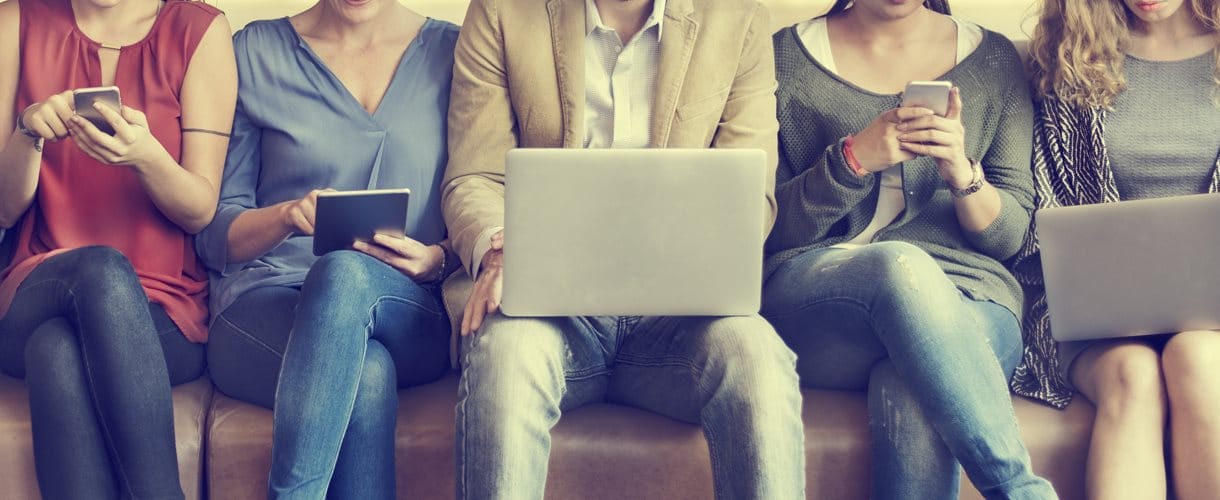 With Google now having more searches on mobile than any other device it's time to start considering this when optimising your site.
In fact, sites with a poor mobile experience will see lower rankings than sites with a responsive design. That's why it is so important to make sure that your website is mobile friendly. With so many people surfing the web on their mobiles, it's also important to make sure the user has a positive experience when using your mobile site. In this post, we will take you through the basics of SEO for mobile as well as covering other key information.
Thinking mobile
When it comes to mobile there is a number of contributing factors to optimising for search. Just like on your desktop site this will need time to be assessed and a strategy planned out. Changes will need time before seeing results but it'll be worth the wait.
Responsive design
Site's that are not mobile responsive will see this reflected in their rankings. Google doesn't want to send users to a site with a poor experience. This doesn't mean that you need a completely dedicated mobile site, it just means that your site should fit the device being used perfectly and the journey is designed for a user with a smaller screen.
You can see if your site is mobile friendly here.
What do users need?
Another factor to consider when creating a mobile site is to think about what users will actually need when looking from their phone. Chances are they are not looking to read about the history of your company or take a tour of your image gallery. Mobile users are looking for a quick experience, they are not at home on their laptop, they're on the go. They may be looking for your contact details to give you a call or they might be looking to make a quick purchase.
Don't listen to us when it comes to what your users want from a mobile device, find the facts. Look into your analytics and see which pages are most popular on mobile and how you can make these more prominent. Plan your mobile SEO strategy around what users are looking at and you won't go wrong.
Site speed
If you are checking your desktop site speed then you should be doing this for mobile too! Slow load times not only have a negative effect on your rankings, they will also up your bounce rate and lower your conversions. Who wants to wait around for a page to load when there are endless other search results?
You can check your site speed for both mobile and desktop here.
App creation
One-way people try to get around a mobile design is by creating an app, is this the answer? In short, no. Your app will not bring new users to it through search. You will still be missing potential visits from mobile, no matter how many downloads your app gets. Think about it, if you promote your app to your social followers and desktop users, you are only getting downloads from existing customers, not the people searching from their phone.
Measure your rankings
Measuring your mobile rankings will not only show you where you need to improve but it will also give you the ability to see how they compare with your desktop site. If your rankings are hugely different for mobile, then it is likely that there is an issue with your mobile site. If you are seeing that you are a place or two lower on mobile, then take a look at who's above you and assess how they are beating you for this device and not desktop.
If you are looking to make your site responsive or are interested in discussing a digital project, please feel free to contact us.