September 29, 2017
Top 5 Digital Marketing Podcasts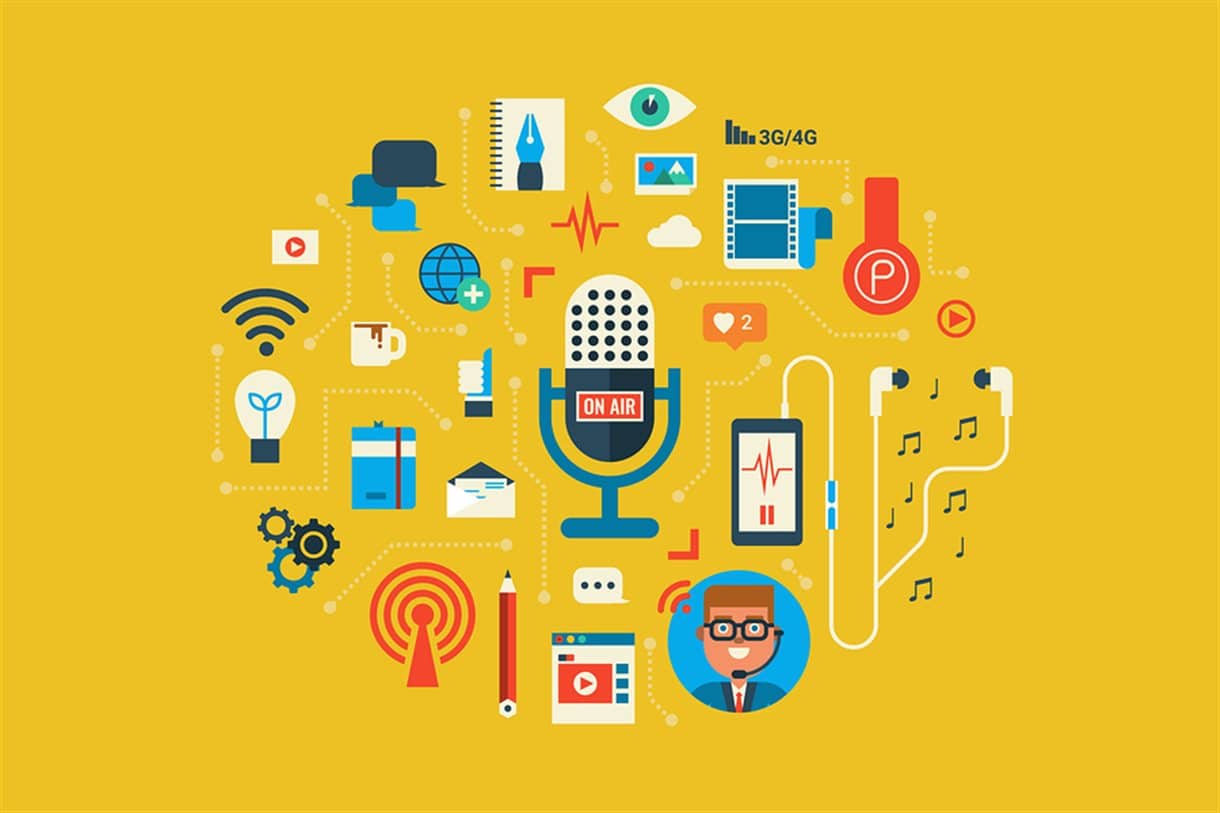 If you're new to digital marketing, a great way to stay on top of the latest news, trends, and theories is to start listening to podcasts. The best thing about podcasts is that you can listen to them on the go – they're perfect for your morning commute! In aid of #InternationalPodcastDay, we've put together a list of our top 5 digital marketing podcasts to get you started.
As you might have gathered, this podcast focuses on social media, hosted by two of the industry's thought leaders, Jay Baer and Jeff Rohrs. The best thing about this podcast is that it offers two different types of episodes; firstly, it shares tips and theories to help you improve your social media marketing, and secondly, it offers regular case studies.
Every few episodes, the hosts take a look at huge brands like Kellogg and Krispy Kreme, highlighting the aspects of their social media strategy that work particularly well. This is great inspiration if you're just getting started.
Listen to:
How Kellogg Delights Fans by Telling Bigger Social Stories
Why Consistency Is the Key to Becoming Known
For most small business owners, SEO can seem like one of the most challenging parts of digital marketing. It's for that reason that SEO Podcast – Unknown Secrets of Internet Marketing is one of the most popular podcasts on iTunes.
Each episode offers tips and tricks to help your website rank higher on Google through Search Engine Optimisation. It also features a number of troubleshooting episodes, which answer common questions around SEO.
Listen to:
Why Do I Have A High Bounce Rate?
How Does Google Rank Your Website?
Short on time? Marketing School Podcast by Neil Patel and Eric Siu brings you 10 minutes of actionable marketing advice every single day. Topics cover all aspects of digital marketing, including website redesign, branding, AdWords, and content creation.
Not just focused on digital marketing, Marketing School Podcast also covers real-world marketing advice, like how to promote your business at conferences.
Listen to:
How to Get Social Media Traffic When You Have No Followers (And No Money)
Should You Invest In Marketing Swag?
Digital Marketing Podcast has a similar perspective to Marketing School Podcast, offering easy-to-digest tips and discussion of key digital marketing techniques. The episodes are longer, with a more in-depth discussion of key topics – perfect for when you're starting a new project and want to get an overview of the tips and challenges.
Listen to:
Social Media Listening Tools and Strategy
Futureproof – How To Get Your Business Ready For The Next Disruption
Shopify Masters
is a podcast focused specifically on marketing for e-commerce businesses. For anyone with an online shop, this podcast is a gold mine! Covering everything from crowdfunding and business cards, through to creating Facebook Ads.
Much like Social Pros, Shopify Masters uses case studies to share valuable lessons, focusing on smaller businesses whose own experiences you can learn from.
Listen to:
What Happens When You Use Facebook Ads To Sell Your Story Instead of Your Products?
How This Activewear Brand Store Opened to $80K in Sales With $0 in Advertising
Have a listen and see what you think! We love discovering new podcasts, so feel free to tweet us if you have any recommendations.