October 15, 2013
What Does The Google Hummingbird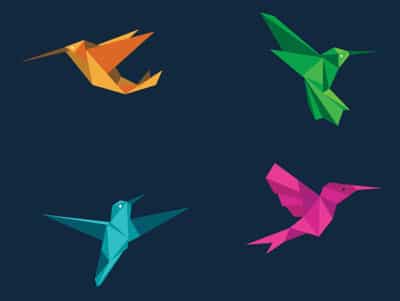 If like us you work in digital, then the chances are you've already heard the news; the headlines have after all been littered with references to Google's new 'Hummingbird' algorithm.
That's hardly surprising when you consider that the Hummingbird marks the first time since 2001 that a Google algorithm has been so drastically revised. But, what is the 'Hummingbird' update all about and how does it affect your business?
What Is Hummingbird?
The Hummingbird algorithm has revolutionised search by focusing specifically on long-tail queries, or "semantic search". Designed for speed and precision, the algorithm will deliver faster search results that are more accurate in terms of the user's search intentions.  Ultimately, this means an enriched experience for the 'everyday' Google user.
Who Will The Hummingbird Benefit?
It's no surprise that the 'everyday' Google user is increasingly searching via mobile devices (our past blog posts have highlighted the 'mobile revolution' that's taking place right now, and search is no exception to that). The Hummingbird algorithm is essentially laying down the foundations to deliver stronger and more relevant search results across mobile; where users are typically using voice recognition software to carry out their searches.
Voice recognition software has changed the way we as users search; when searching using a keyboard or touch-type keyboard, we tend to search for keywords such as "bespoke kitchens". Whereas when using voice recognition, we tend to search for longer tail phrases like "Why should I buy a bespoke kitchen". Of course, users do also make longer-tail searches on desktop devices, and the Hummingbird update works across platforms to serve more relevant results across the full spectrum of devices. Essentially, the Hummingbird allows Google to better understand the intent behind what the user is searching for; whether they're using voice-recognition or not.
In the aforementioned 'bespoke kitchen' case, the user is at an earlier stage of the buying-process; looking for the advantages and disadvantages of bespoke kitchens and perhaps some wider research surrounding the topic, rather than a later stage of the buying-process where they might wish to enquire or pay a deposit online. Consequently, the Hummingbird – having understood the users' intent – will serve up more relevant search results focused on answering the specific question asked, rather than serving results that are filled with retail sites and centred around the purchasing aspect (this isn't what the user is search for yet).
So, What Does This Mean For My Businesses?
Google has now become more intelligent and can better serve results based on the users' search intent. So, as a website owner, you'll need to create 'conversational' content that people want to read.
If the content on your site is written for search engines and does not answer the questions your customers are asking, then it's time to take a different approach. Through your blog and other webpages, try to address the questions that your customers ask you daily and include call-to-actions that guide them through to the next step in their search journey. The emphasis is on delivering value and content that answers the common questions in your industry or niche. Above all, the Hummingbird update aims to deliver better results for users, and more traffic for web owners that are serious about delivering quality content for their users.
To find out more about the Hummingbird update, other Google algorithm updates or any other SEO-related queries, please feel free to leave a comment, call or email us.