February 5, 2016
What Is PPC? Learn the Basics of Pay-Per-Click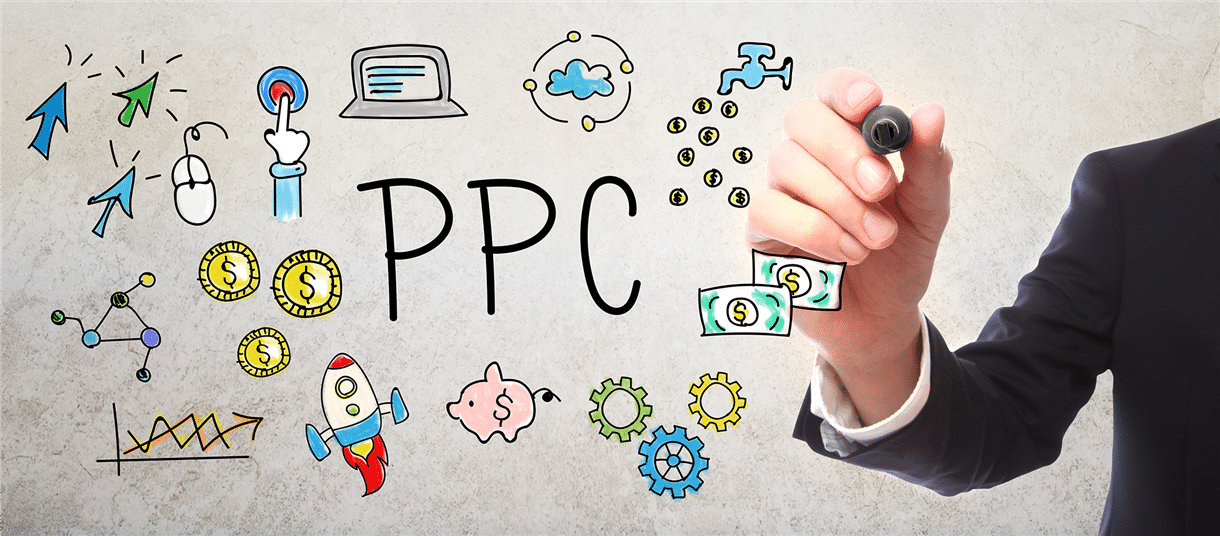 It is a well-known fact that the internet has changed the way consumers shop and do business. While seventy percent of small businesses now have an online presence, getting the consumers to your website is the key to generating sales and getting a return on your investment.
Pay-Per-Click (PPC) is an excellent strategy to improve your business's ROI and with Valentine's Day just around the corner, we were asked by a local retailer to explain PPC and the associated benefits:
Q) As a retailer I'd like to increase my Valentine's Day sales. I have heard pay-per-click advertising can help. Could you explain to me what pay-per-click is?
Pay-per-click adverts are shown at the top and on the right hand sides of search engine results pages. To get listed here, you bid against other companies for keywords and phrases being searched for that are relevant to your offer, so if you were selling flowers you may bid for keywords or phrases such as 'roses for valentine's day'. However, you only have to pay when someone actually clicks on your advert. By bidding more than your competitors for a particular search term you will appear above them on the page.
Q) How could pay-per-click help my business?
Pay-per-click advertising can help companies to increase their sales or brand awareness. Getting found on search engines can help to bring in valuable new business and/or promote the brand. If your customers are searching for goods or services in your sector then it is essential to be seen as close to the top of these searches as possible.
Also, your banner ads may be displayed across the Google Display Network and put in a context that is relevant to users' interests. For example, if you are selling shoes your banners may be served on websites which focus on footwear.
There are also more advanced targeting techniques available that will allow you, for example, to reach your target audience via Gmail ads and videos, as well as target visitors to your competitors' websites.
Q) How can I make my ad stand out?
Your advert should include a heading that highlights your product or service, such as "Beautiful Personalised Valentines Gifts", some text and a URL that links to your website. Make sure that you are specific about what you are offering, highlight your USP and make sure that your ad is compelling. It is important to stay focused to ensure that you give your potential customers the information that will persuade them to click through to your website. You should also include calls to action which will encourage people to click your ad. Think of compelling words and phrases such as "Buy now", "Free delivery", and "Free chocolates with every order over £25". This ensures that potential clients know what they will receive when they click your ad.
If you want to build your brand or you have a well-known company you may want to put your company name in the heading. However, remember your company name already appears in the URL at the bottom of the ad and most searches people do are for products or services rather than specific company names.
Once the user has clicked on an ad, you need to ensure that it links to an appropriate and compelling landing page on your website, ideally somewhere they can take the enquiry to the next step. The landing page needs to contain all the necessary information pertaining to any offer you've mentioned in your ad, alongside a call to action- such as a 'click to buy' button, a means of contacting you or a newsletter signup- so that visitors to your site can easily convert.
It is really important to differentiate yourself from your competitors. Highlight why your offering is different or better. Look at what your competitors are doing and make sure that you stand out from the crowd.
Q) What keywords should I be targeting in my PPC campaign?
You will want to choose relevant keywords and phrases that stand out and will bring in the best prospects with the highest chance of becoming customers. Like most things, quality is more important than quantity. Remember you will be paying every time somebody clicks on your ad so you want to ensure that those who click are ready to buy, otherwise this could become an expensive strategy.
Experiment with different keywords and budgets to find out what generates the best results for your business. Remember, just getting traffic to your site is not the end goal, you want to make sure that visitors actually buy your products or at least make an enquiry.
Q) Is it expensive, how do I know what budget to put aside?
Cost will vary depending on the popularity of the keywords you decide to target. Remember that you will only pay when someone clicks through to your website so you therefore need to make the most of your budget. Costs can be controlled by setting a daily limit, the limit is your choice and can be as low or high as you like. Similarly, limits can be set on how much you are prepared to pay for certain keywords.
Google analyses its advertisers and gives their ads a Quality Score. The more clicks that are converted, the higher the score Google will give you. A higher score means you can get more favourable advertising rates.
Q) Can I setup and manage my own PPC campaign? What things do I need to consider?
If you are operating in a competitive market or in a market where seasonality is a consideration, we would generally recommend that you approach a Google Certified Agency to manage your campaigns as they have the expertise to test a variety of different approaches related to bidding strategies, keyword expansion, ad management and landing page optimisation to ensure that the campaigns are delivering the best ROI possible.
If you are struggling to navigate the ins and outs of improving your AdWords campaign, then contact a certified PPC agency for help! Many of our clients have, and they haven't looked back…