February 10, 2022
Why Empathy is Even More Relevant in the New World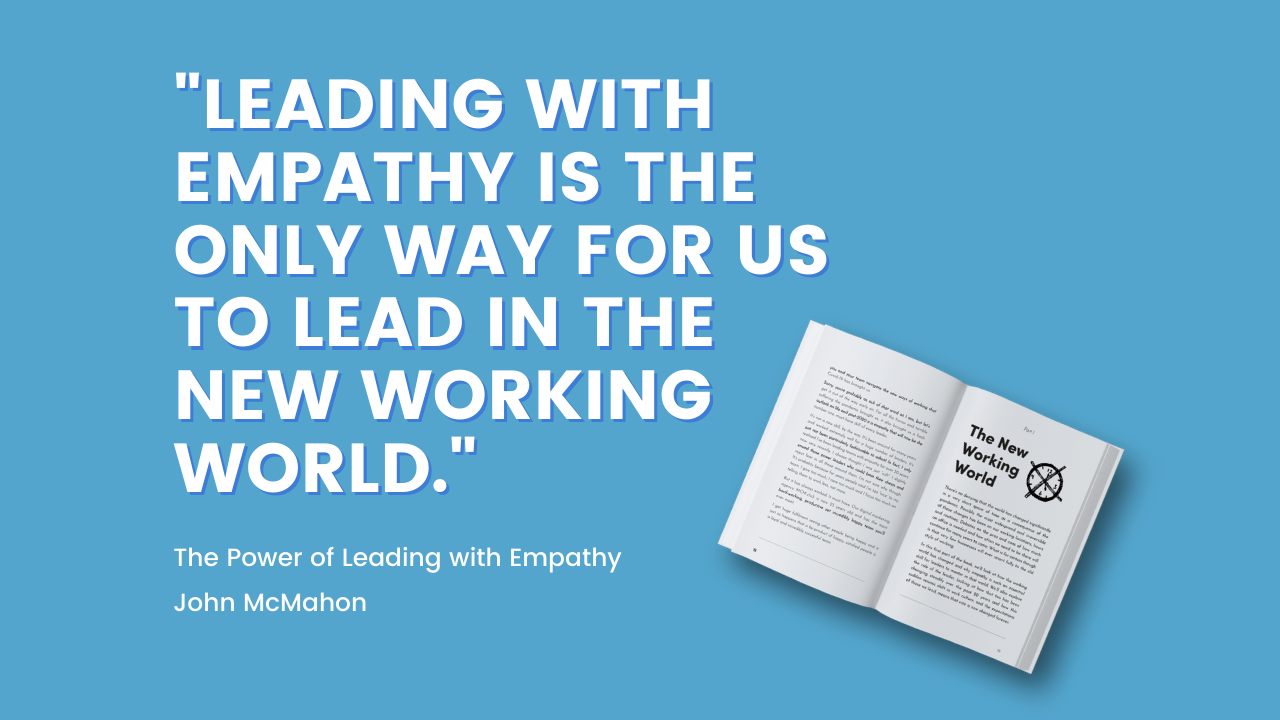 During the few years prior to the pandemic, there had been a slow shift from rigid office working to more flexible working with the odd opportunity to work from home (normally when you had a contractor doing something in your home or a large delivery due.) Then Covid-19 hit and this shift was forced to accelerate rapidly.
Our daily routines were forced to change so much, something we expected to be temporary is actually going to stay with us for a long time. The pandemic prompted the start of the new working world. 
Now, the main thing here is that the genie is out of the bottle, and we can't put it back. People have tasted their new freedoms, they've tasted new ways of living, they've got more time for hobbies and family, etc. Many people aren't going to want to rush back into an office every day unless they have good reason to. However, it's important to remember that there are also lots of people who do want to go back into an office because they want to mix with other people and to socialise, but they probably won't want to do it all of the time. 
There is going to be a mixture between days when people want to go in and when they don't. One example here is that an awful lot of people got dogs over lockdown and they've suddenly realised that to head into the office, they're going to need someone to look after them. Getting everyone into an office on the same day and creating that office atmosphere is going to be different and a more challenging environment going forward. You'll need to find a balance which works for everyone and to do this, you'll need to harness the power of empathy. 
The pandemic itself will have had an impact of varying degrees on your employees. There may be people who've lost loved ones, people who have long Covid health implications and people who have heightened anxiety to name just a few. Home has become a sanctuary for many and getting back 'out there' and into a routine after almost 2 years, is going to take some adjustment. Everyone is likely to have a different personal situation to consider. 
Using empathy to lead your team will mean that they feel valued and trusted – which is crucial when your people are working flexibly. Staff retention will improve and you'll likely find staff attraction easier – remote working also means you'll have access to candidates that wouldn't have previously been suitable due to location. Your team culture will be full of trust and people will feel empowered. Ultimately, this will have an impact on your customers as your team will learn to treat them with the empathy that they have learnt from you, meaning customer retention and growth will be better than ever. 
You can find out more about how to overcome the challenges of leading a team in a post pandemic world and why empathy is now even more relevant in my book, The Power of Leading with Empathy. Available to purchase here.