November 14, 2016
Helping Travel Brands Increase Bookings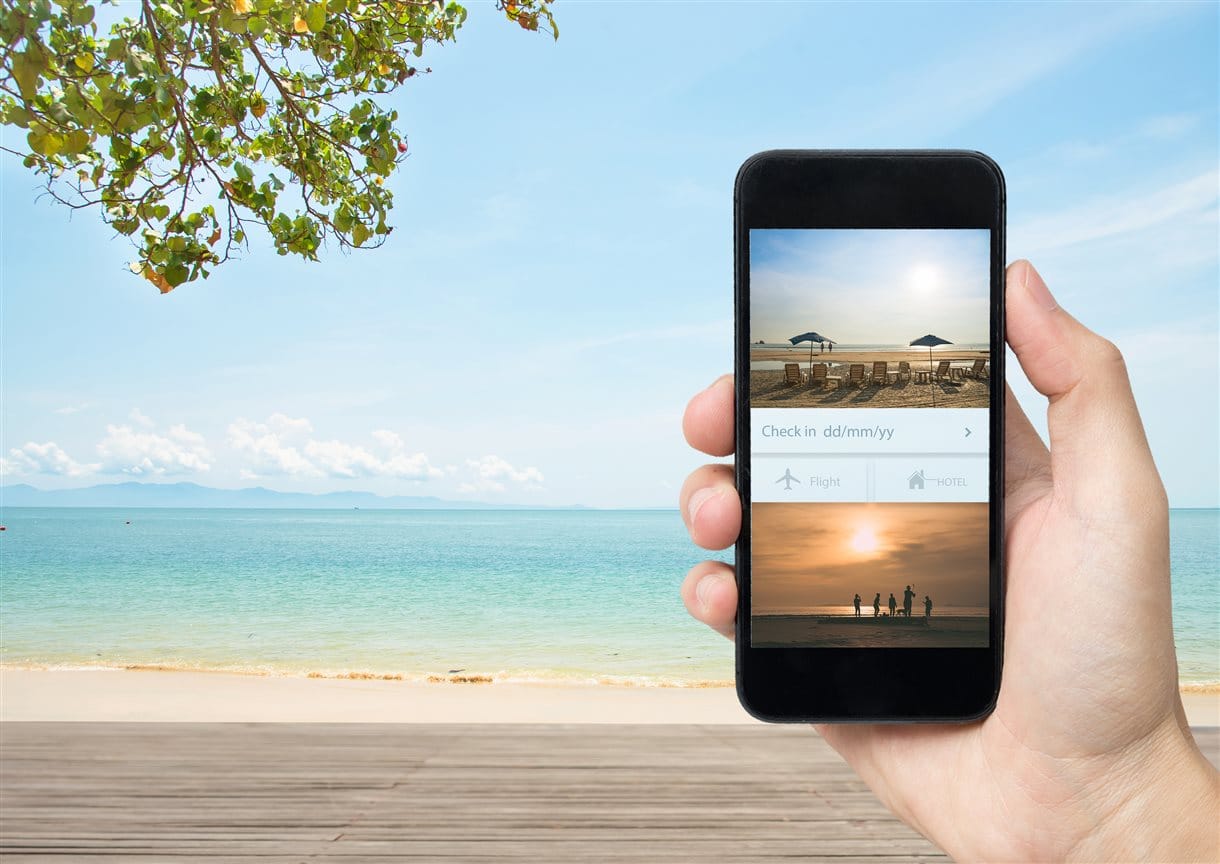 Research from E-Marketer.com, shows that almost half of all holiday bookings in the USA, are currently made via smartphones.1 Mintel, in their 2016 'Holiday Review' predict that this trend (mobile bookings) will become the norm' in the UK; especially since 76% of UK households own a smartphone, and 56% a tablet.2
Whilst the trend definitely shows an uplift in the use of mobile devices, the user journey on a desktop device is equally important and cannot be overlooked. An interesting analysis from Trip Advisor shows how different consumer groups use their devices differently for pre-holiday research. They describe 2 groups, both with high income: one group they define as 'Luxury Travellers,' (enjoy spas, snowboarding and cruises) this group is more likely to conduct their research on a mobile device; whereas the other group – classified as 'Independent Travellers' (enjoy adventure, learning, extreme holidays) is more likely to access travel guides via their laptop. 3
Given the importance that mobile, tablet and desktop play in both the pre-holiday research and the booking phase, 'the key is to get consumers comfortable, rather than get them to switch devices' (Mintel again).
In practical terms, this means that:
The website must be fully responsive. .i.e. work seamlessly on PCs and laptops, tablets and mobiles to take account of different stages of the journey.
The amount of information requested from a visitor needs to be kept at a minimum so that they do not become overwhelmed and decide not to complete the booking process.
The number of steps taken by the user to complete a task needs to be kept to a minimum – if possible, with a single 'click-per-screen' functionality.
Consideration should be given to details which help the consumer make the 'buy decision' – such as the ability to translate the information into your home language (how irritating when you 'click' to research a particular destination and find it's all in foreign language!).
The travel brand which delivers a smooth journey and rich user-experience from research to booking will undoubtedly fair better than their competitors.
This is where an expert digital agency can help implement a strategy which speaks to consumers at the right moment, in the right place, with the right message on the right device.
To find out more about how MCM Net can help you deliver the right user experience every step of the digital journey, call us now on 01732-368120
Sources:
E-Marketer.com: US Mobile Travel Bookers by Device, Nov 2015
Mintel 2016 Holiday Review UK – Special Report
Trip Advisor: Trip Barometer – Traveller Trends & Motivations- 2016