September 16, 2020
How To Make TikTok Work For Your Business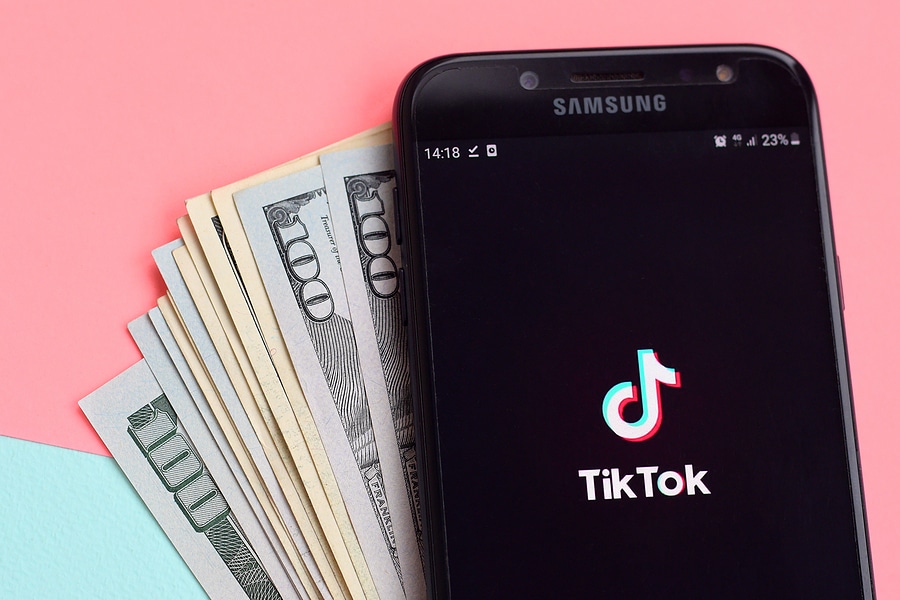 Over the past few years, TikTok has been creating a buzz in the social media industry. Continuing to grow everyday, the app currently has an army of 800 million users. Surging in popularity, many brands are considering the ways in which TikTok is starting to shape culture and conversations, and are using the platform as an opportunity to raise their brand awareness.
TikTok is ahead of most popular platforms, including LinkedIn, Snapchat, Pinterest, and Twitter. To compare, it took Instagram roughly six years to reach the number of active users that TikTok has. So, what's stopping you from getting your business on TikTok? Now is the perfect opportunity to activate new campaigns and organic posts on the app, and here's how to make it work for your business.
How does the platform work?
To get started, it is important to understand exactly how TikTok works. Generally, there are two main areas within the app:
For You Page – On TikTok's For You Page, users can see trending clips and top videos from creators. As you spend more time exploring this page, the TikTok algorithm will consider your interests by analysing the content you engage most with. The app will then display videos which are aimed towards these interests. This is a really unique aspect of the platform, and means that small accounts can reach a much broader audience.
Following Page – Instead, TikTok's Following Page will simply show you the latest videos created by users that you follow. This feature works in a similar way to popular social media channels such as Facebook and Instagram.
Paid Advertising
If your business is interested in investing in digital marketing and paid media on TikTok, there are many different ad formats to implement. Here is our guide to the different advertising styles on the platform:
In-feed – When using in-feed videos to advertise on TikTok, you can integrate ads into the For You feed. These ads will last up to 15 seconds, have full sound, and are displayed on full screen. These ads are skippable, much like Instagram stories. These ads often have a button which directs the URL landing page.
TopView – TopView Ads are the first in-feed post after 3 seconds. TopView ads are shown at the top of the For You page, making them effective and engaging.
Brand Takeover – These ads display immediately once the app itself is opened by the user, presenting a full screen ad to your chosen audience. Brand Takeover Ads are exclusive to their category, meaning that TikTok will ensure that users don't see more than one a day. The benefit of this ad format is that you will receive a lot of eyes on the content, with little competition. 
Brand Hashtag Challenge – This is a great way to encourage brand awareness. This ad will simply invite all users to participate in the challenge, encouraging them to create content surrounding your campaign theme. The goal of this is to ultimately encourage users to create, share, and go viral.
Lenses – Much like Snapchat's popular 3D brand lenses, brands can encourage users to use their filters and effects to raise brand awareness. This is a much funner, more interactive way of advertising on the platform.
Organic Social Media
Not only is TikTok a great platform to advertise on, it is also great for creating your own organic posts. An easy (and free) way to get your business out there is to create fun and dynamic content to introduce your brand and its identity. TikTok was created for the creative, so why not make full use of it?
Many businesses often question whether their brand has a place on the app. The truth is, the content you post doesn't necessarily have to tie into your business and the services you offer. Staying up to date with the newest trends and adapting to a new platform is a great way to showcase the flexibility of your brand, whilst reaching new people at the same time. Marketing is about understanding the people that you are trying to reach, and whilst you think it may not fit for your business, it is fit for 800 million people around the world.